Want to build something a bit special?
With the talented team at Flowerday Homes, the possibilities are endless.
Flowerday Homes offer house and land packages as well as complete design and build packages. Each build starts by assessing how the land can be best utilised to capture sunlight, views, privacy, and outdoor living. Once these crucial planning foundations have been laid, the fun begins.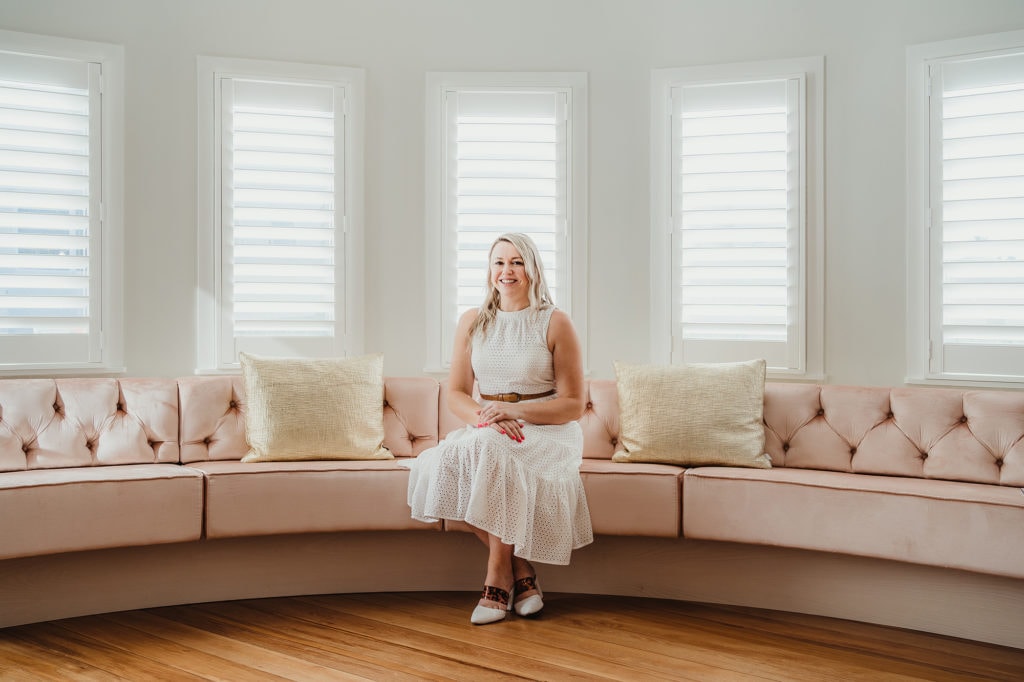 Our In-house Interior Designer
Flowerday Homes offers a professional design consultation service with our in-house interior designer, Vikki Gorton-Tibbits. This service encompasses interior design for all areas of the house and can even include furniture and appliance selections. Vikki is at your service for any level of help you require.
Vikki has worked as a building designer for over 15 years and is passionate about creating unique spaces that complement every part of the home. Having worked on a vast range of commercial and residential projects, from sleek and modern to rustic countryside, Vikki knows what works and how to achieve it.
Vikki takes the time to listen before bringing a vision to life and is an expert on everything from colour concepts to materials. She will work closely with you to ensure you are achieving your goals and staying within budget. Thanks to her strong attention to detail, nothing will be overlooked, and you will feel confident with all design decisions.
Flowerday Homes are leading the way in the residential building industry thanks to their team of highly skilled builders and project managers. Professionalism is always at the forefront, from the quality of materials used to how business is conducted.
Having used the same subcontractors for several years means projects run smoothly and everyone understands the high level of quality that is expected for each build. The Flowerdays are proud of the strong team culture that has developed, which is evident in the way the team conducts themselves and the exceptional results they deliver.
Flowerday Homes has a dedicated QS team who work alongside the design, project management and construction teams to ensure costs are managed from start to finish – a key component in design and build.